Joan Endyke
MS, RD, LDN, Registered Dietitian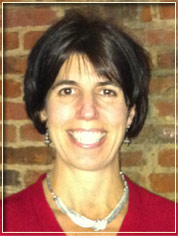 Joan has been providing medical nutritional therapy for almost twenty years and has helped thousands of people meet their weight loss and wellness goals.
Joan is a registered dietitian with the nationally recognized American Dietetic Association of over 70,000 dietitians. She holds a Master of Science Degree in Food and Nutrition and also is a licensed dietitian nutritionist in Massachusetts.
Joan was formerly the Head Dietitian at Boston Medical Center, the Chief Clinical Dietitian at Quincy Medical Center and the Nutrition Director at Fitness Unlimited in Milton, advancing her expertise by seeing various types of clients for nutrition therapy in all locations. She is skilled at motivational interviewing, which empowers clients to meet their goals. Joan is a mother of two and understands life is busy. She provides realistic and doable advice!
Joan has been writing the "Healthy Eating" column for The Patriot Ledger newspaper for over ten years. Here's what an editor had to say about her:
"Joan Endyke is a gem – that rare kind of expert who can really communicate to the general public about her subject. She's tremendously skilled at talking about health and nutrition in a way that anyone can understand and even enjoy."
"Her advice is both practical and unforgettable. She'll dissect diet fads, set the record straight on misleading health news, and put the latest research into perspective. Reading her column is like getting sound advice from a very smart friend – someone you can trust."
Joan is a provider for most major health insurance plans, including Harvard Pilgrim Health Care, Blue Cross Blue Shield, Tufts, and Aetna. Did you know most health insurance plans cover visits with a registered dietitian? Typically you will pay a co-payment. Learn more