Assessing Health Insurance
Did you know most health insurance plans cover visits with a registered dietitian?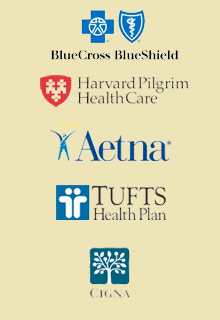 Generally you will pay a co-payment, but plans vary. Call and ask about your particular benefit plan. The information below will help:
Medical Nutritional Therapy
This is the technical way to describe nutritional counseling with a registered dietitian. Be sure to use these terms when asking about coverage.
Most plans require a nutrition-related medical diagnosis for coverage, such as elevated cholesterol or blood pressure, reflux, osteopenia, osteoporosis, hypothyroidism, iron deficiency anemia, abnormal weight gain, irritable bowel syndrome, diabetes and others. "Overweight" is now considered a medical diagnosis, covered by many health insurance plans too. In an adult "overweight" is classified as BMI > 25. Access our BMI chart to determine your BMI. In a child "overweight" is classified using the child's growth chart, "BMI for age" along with a doctor's referral or recommendation for counseling
The Process
Call your health insurance plan (use the 1-800# on the back of your card) to ask if you have
medical nutritional therapy benefits with a Registered Dietitian.

Ask about co-payment amount, or deductible/co-insurance required, referral, restrictions, allowable home visits, or other particulars in your plan.
BCBS HMO plans require prior authorization submitted by your doctor to BCBS. You need to call your doctor and request this action. When completed by your doctor, you will receive an authorization number from BCBS, with the number of visits allowed. Joan cannot schedule an appointment until she has an authorization number.

Clarify your diagnosis with your medical doctor prior to scheduling an appointment to enable Joan to appropriately plan your treatment. Only nutrition-related diagnosis are billable.
When you have clarified your insurance and your diagnosis, set up your appointment!
Information for your doctor or insurance company
Joan Endyke MS, RD (registered dietitian)
NPI: 1801811583
BCBS provider # LD0221
Harvard Pilgrim Provider # AA1106
Tufts provider # 799236
Please Note:
You are responsible for your particular health insurance coverage. All clients are required to sign a waiver acknowledging they are responsible for payment if their insurance company denies coverage.